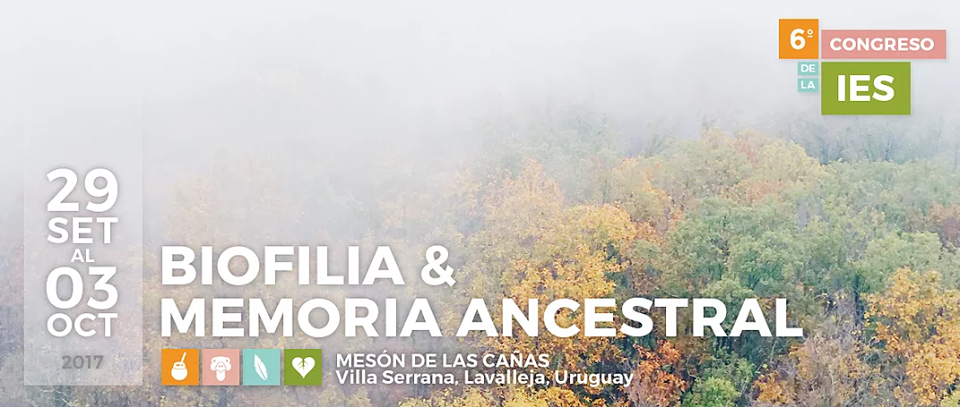 The 6th IES (formerly EES) International Conference took place in Lavalleja, Uruguay from 29th of September to the 3rd of October 2017. This conference has been important not only because of the possibility that offered to professionals in Ecopsychology and associated fields to gather together and exchange views and knowledge about their work, but also because it marked the first opportunity to gather under a new name: International Ecopsychology Society. This development followed the growth of the European Ecopsychology Society, which opened its geographical borders in 2016 to allow for knowledge, wisdom and unity from all across the world to be shared identity. This step forward could not find a better expression than that of our theme for this conference: "Biophilia and Ancestral Memory nowadays", since we know that the wisdom of the past forms a secure base for our presence and future, both in ourselves and on our planet.
Kleio G. Apostolaki
President of the IES
​2017 Program  Speakers  Workshops

​
Welcome message from Dr. Teresita Dominguez, representative of IES Uruguay and organizer of the conference.
Dear friends of the IES (formerly EES):
This is an invitation to submit your work for the 6th IES (formerly EES) International Conference to be held in Lavalleja, Uruguay from 29th of September to the 3rd of October 2017.
The conference theme is "Biophilia and Ancestral Memory nowadays", which inspires us to recall our roots in the traditions of the elders, the innate wisdom of the body and its biological development, and our intimate connection to and love for the Earth as the ground of our existence. We dedicate our efforts, along with the scientific knowledge we draw upon, and the insights we glean and share from intuitive and symbolic realms, to help transform modern societies in response to the unfolding climate crisis.
IES has made an important step this year, reforming from its previous title as EES, as an affirmation of our evolving international identity. This conference confirms our commitment to the continuous growth of IES and the field of Ecopsychology by raising issues, making proposals, deepening research and creating experiences, designed to help people gain deeper meaning and more impactful practices around the human/nature relationship.
Abstracts should be submitted by 30th February 2017, to be studied by the submissions committee of the EES. Make your registration entering the attached link in this email.
We hope to see you there!
​BIOPHILIA AND ANCESTRAL MEMORY
Biophilia is a term made famous by biologist E.O. Wilson. It means love for life and has therefore been praised by poets and people of all kinds throughout the ages! In its modern sense, it suggests an innate drive in people to have positive feelings towards other forms of life, including creatures such as animals and birds but also even landscapes and processes in our environment. For instance, a love of water as well as a respect for the way life emerged from the seas and is sustained by fresh water, along with an emotional embrace of oceanic waves or gently winding rivers. Biophilia can include the entire universe, from the stars in the night sky to the grains of sand beneath our feet, and at its fullest it can embrace and supersede even our recognition of the inevitability of death and disease. In ecopsychological terms, Biophilia also connotes a sense of loyalty to the spirit of life and all its manifestations on Earth. Like the term Anthropocene, or human-induced, it connotes a sense of responsibility for the way we live. If human society damages its environment to the point of making it dangerous or uninhabitable for us or for others, it tears apart the very fabric of life on Earth. Our innate sense of Biophilia makes this unacceptable and inspires change to more environmentally-friendly ways of life.
Ancestral memory is a term that reminds us that we spent over 90% of our evolution in close contact with nature. It is in our DNA, in both genetic and cultural terms, to relate to our environment in a way that is curious and filled with knowledge and respect. Telling stories about how we relate to nature is a very big part of the history of the human race. Much of this is obliterated in the development of large-scale agricultural and then industrial, and now digital, civilizations. The written word deletes much oral story telling, a private reader taking over from the shared traditions around the campfire. The technologies of farm and forge, then cars and mobile phones, keep our focus on screens and machines. But ironically the age of instant communication also re-opens us to sharing what is most important to us, what can bring us back to our bodies and to our traditions.
Ancestors include the generations that came before us, our grandparents and their parents and son back through the line, to our pagan forebears (literally, countryside dwellers) who knew how to survive in nature without urban technologies and modern developments. We can tap back into this knowledge, remembering how to love nature and live with its challenges, without giving up in or turning our back on technology. We are innately curious and inventive, so we should include this set of talents in the way we deal with contemporary issues such as anthropogenic (human-induced) climate change. For instance, renewable energy sources such as solar, wind and wave can be tapped using amazing new technologies, which replace the old and damaging paradigm of fossil fuels. So in a way, even modern technologies have their basis in ancestral ways, as early humans learnt how to harness fire for cooking, warmth and social comforts. The story telling that took place around countless campfires, all over the planet, was another source of human ingenuity and wisdom. From generation to generation, people have shared experiences and ways of interpreting their lives along with the unfolding of their greatest gift – self-aware consciousness and the ability to communicate it with others.
Let's continue that tradition, with creativity and flare, fun and warmth, in a spirit of Biophilia today, as we face the planet's considerable challenges.
Geoff Berry – IES Australia
Our Conferences… are an experience!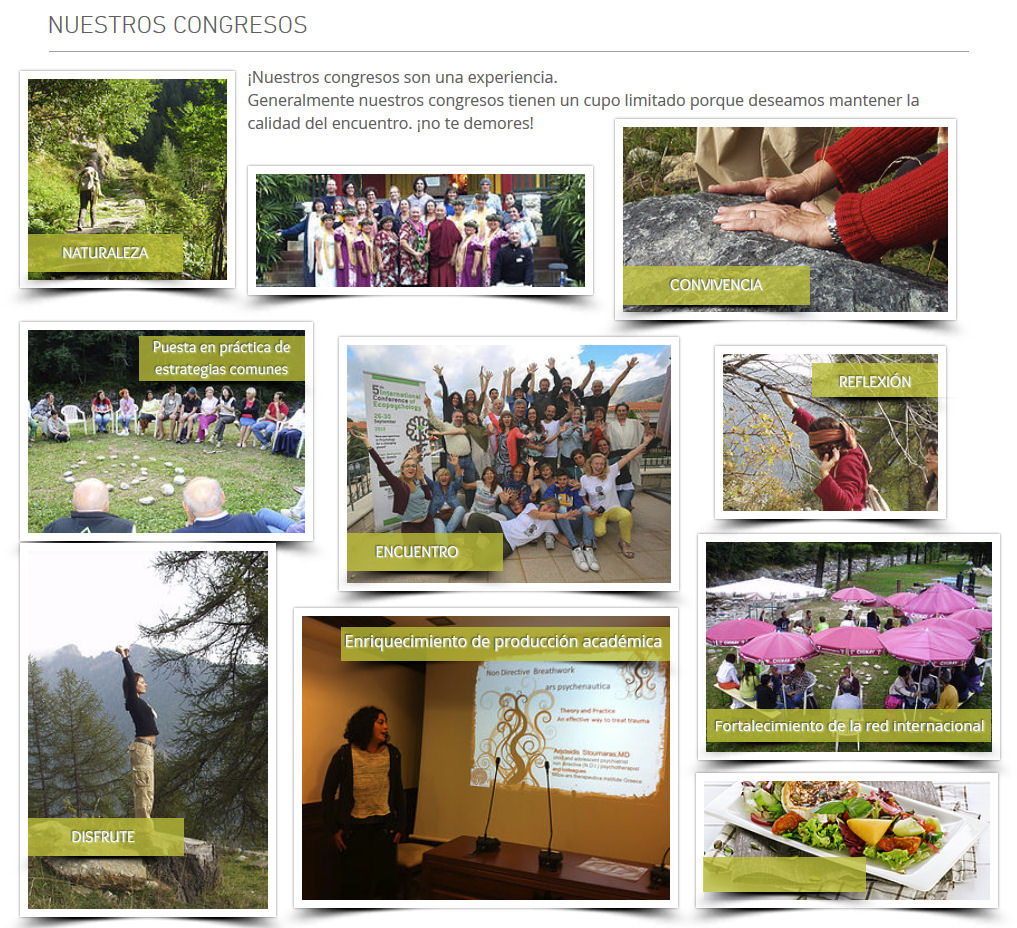 The official Trip of the 2017 Conference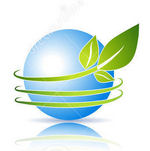 Join us at next IES Conference!